2021.10.28
Important notice to all Android users of MediBang Paint
Thank you for using MediBang Paint.
Android 11 has tightened its security and the shared storage that apps can access has been greatly restricted.
In order for MediBang Paint will to support Android 11 users, we will take the following actions in the next release, .
※This also applies to Android 10 users and / or earlier devices.
▼Course of Action
Changes to the save destination when using the folder management function.
※After this action, files saved using the folder function will also be deleted when the application is uninstalled.
▼Scheduled release date of the supported version
Mid-November, 2021
This support will be implemented in ver. 23.4.
We will announce the detailed schedule as soon as it is decided.
▼Please Note
This action is due to the recent stricter restrictions on accessing external storage for Android applications.
The data will be migrated when the app is launched for the first time after the update to ver23.4, but there is a possibility that the migration process will fail due to the connection environment you are using.
Therefore, we recommend that you back up the contents of the folder to external storage or to the Medibang Paint cloud before updating to version 23.4. 
▼How to backup to external storage
Open the "Folders" tab in My Gallery and click the gear icon in the upper right corner.
The folder displayed in the "Default:" section will be the current data storage location.

You can back up the data in this folder by copying it to another location.
You can copy the data in this folder to another location for backup. To copy the data in the folder, please use an appropriate application such as "Files by Google" by Google LLC.
https://play.google.com/store/apps/details?id=com.google.android.apps.nbu.files
▼How to back up to the cloud
To use cloud storage, you will need to register for a free Mediban account.
– PC –
– Android –
↓
– iPhone –
↓
↓
– iPad –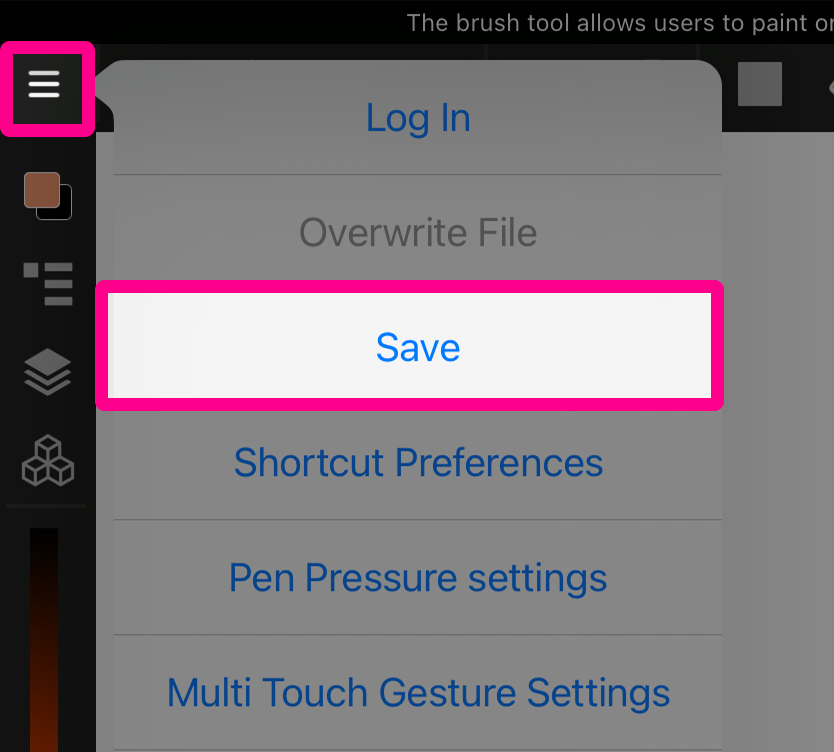 ↓
That's all.
Thank you for your using and your continued support of MediBang Paint.