2023.04.27
Easy background decoration for Christmas illustrations With video
Christmas is coming soon!
Have you made your Christmas illustrations yet?
I've done one, but…
The background is completely empty and blank!
So today, we are going to decorate this illustration
with a simple effort to create a Christmas feeling.
Add gradients to the background
First, we will add a gradient from navy blue to dark navy to the background.
You can find the gradient tool in the toolbar on the top left.
Select the gradient tool and then select colors.
This is the gradient from the foreground to background, so you would do well to set navy blue for the foreground, and dark navy for the background.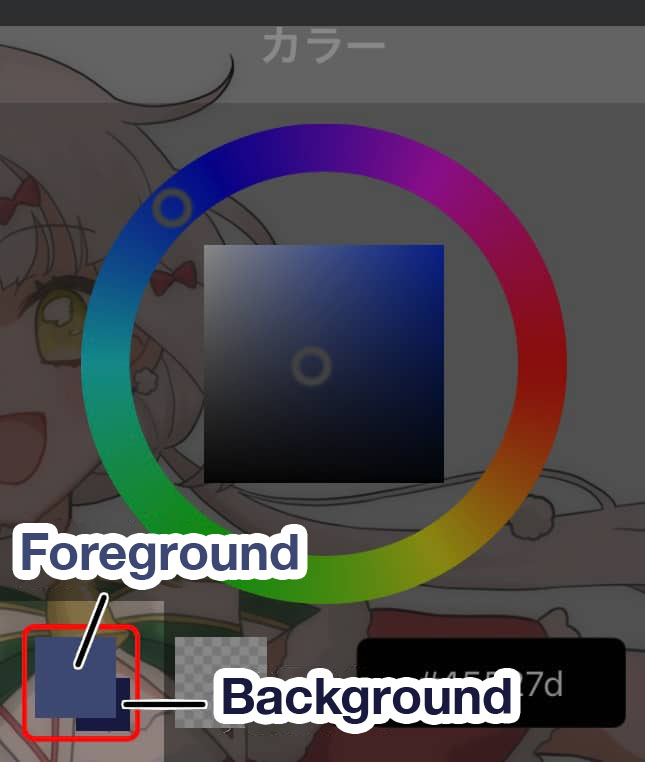 Add a new layer below the illustration layer, and draw a line from the top left to the bottom right to…
Add a beautiful gradient.
Bokeh Brush
From now on, let's use the Cloud brushes of MediBang Paint.
This is the Bokeh brush.
With this brush, you can create soft lights just by simply scattering them in a white color.
It is also efficient that its transparency or size changes randomly with each light.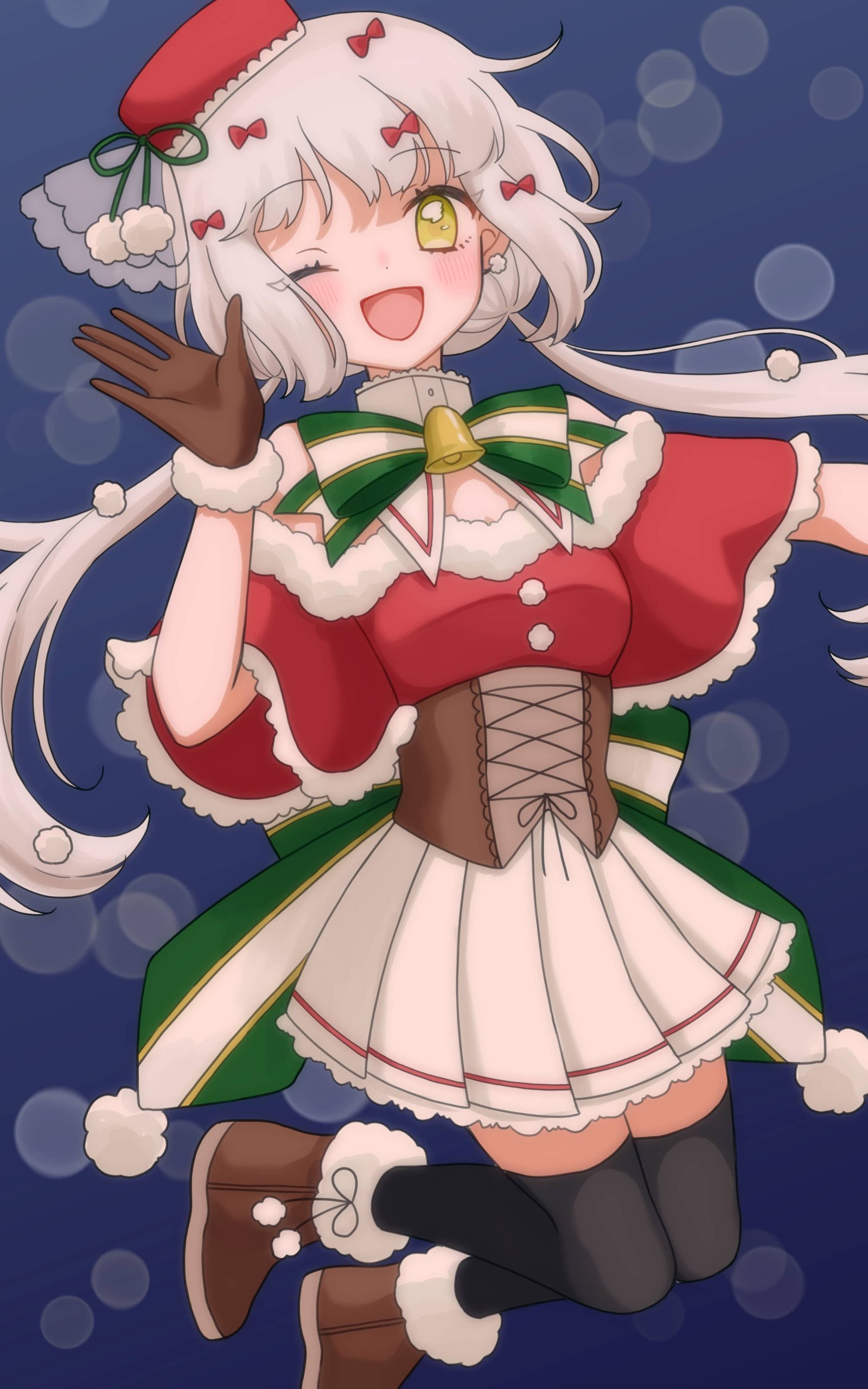 Light Brush
Next, we'll use the Light brush to scatter the finer lights.
There are three types of light brushes, and we will be using the Light 3 brush this time.
Scatter the yellow lights with the intention of filling the gaps between the lights of the Bokeh brush.
Now the work has the feel of the city lights at night.
Fluffy Watercolor Brush
Then, we will use the Fluffy Watercolor brush to add the white steam breath of the character.
Download the Fluffy Watercolor brush
Add a new layer over the illustration layer and draw about 3 white circles around the face.
Now we have added a greater winter atmosphere.
Also, you can adjust the layer's opacity if you like.
In this illustration, the opacity has been reduced to 60%.
Snowflake Brush
Finally, let's scatter the snowflakes which are essential for creating a winter feel.
There are 5 snowflake brushes to choose from, and this time we will be using the Snowflake 3 brush.
Download the Snowflake 3 brush
As with the Bokeh brush, the transparency and size of the snowflakes will change randomly.
This allows you to create lovely backgrounds just by randomly scattering them.
This is the layer order, just so you know.
Finish
Now we have done!
By using the Cloud brushes effectively,
we have easily added a Christmas feel to the illustration.
All the brushes we have used so far are available for free,
so try them out and make good use of them♪
We wish you a very Merry Christmas!
Watch the video clip to see the process
▼You Tube
(Text・Illustrations/ あかね)
ART street:https://medibang.com/u/AkaneMB/
\ We are accepting requests for articles on how to use /
Download now for free
Download MediBang Paint