You won't be able to start drawing just by launching MediBang Paint. In order to start drawing, you will need to create a canvas.
Here, we will explain the steps from opening a new canvas to preparing to make a drawing.
The home screen will appear when you launch MediBang Paint.
Tap the "New Canvas" in the upper-left corner of the home screen.
Choose "New Canvas" from the pop-up menu which appears from below.
You will be taken to the dialog screen for the creation of a new drawing. We will change the size of the canvas from the preset size.
This time, we will select "Device Screen Size".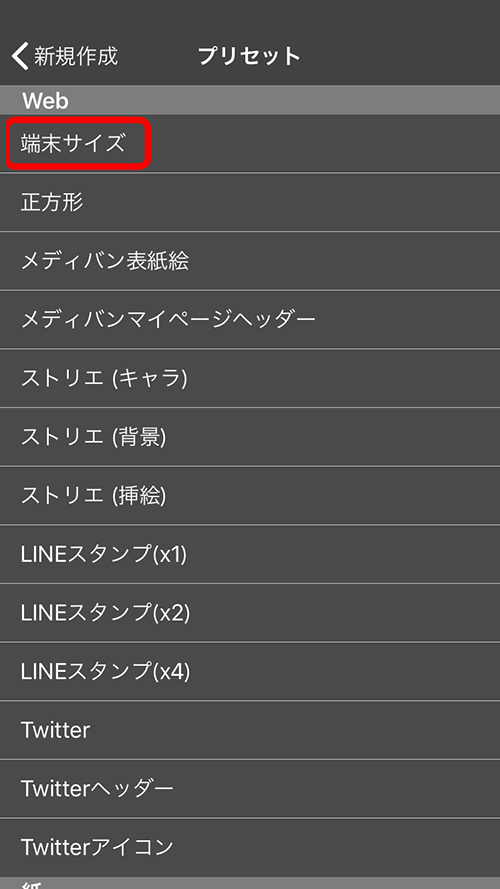 Once you pick a size, tap the "Done" button in the upper right corner.
After opening a new canvas, we're ready to start drawing.
Next time, let's try actually drawing on the canvas with a brush and an eraser.
POINT
Besides choosing the canvas size from a template, you can also specify the values you want manually.