2016.02.19
Downloading Cloud Brushes in MediBang Paint iPhone
This guide will show you how to download the Cloud Brushes in MediBang Paint Pro.
※You can use the default brushes without a MediBang account. In order to download
the Cloud Brushes you'll need to create a free MediBang account. You can sign up for one HERE.
① With the Brush Tool selected tap Select. Next click the + icon on the upper right side to of the menu. Next, tap Brush Download in the the menu that pops up.


② This will bring up the Cloud Brush list. Select the brush you want to download and tap Save to continue. This will add the brush to your brush panel.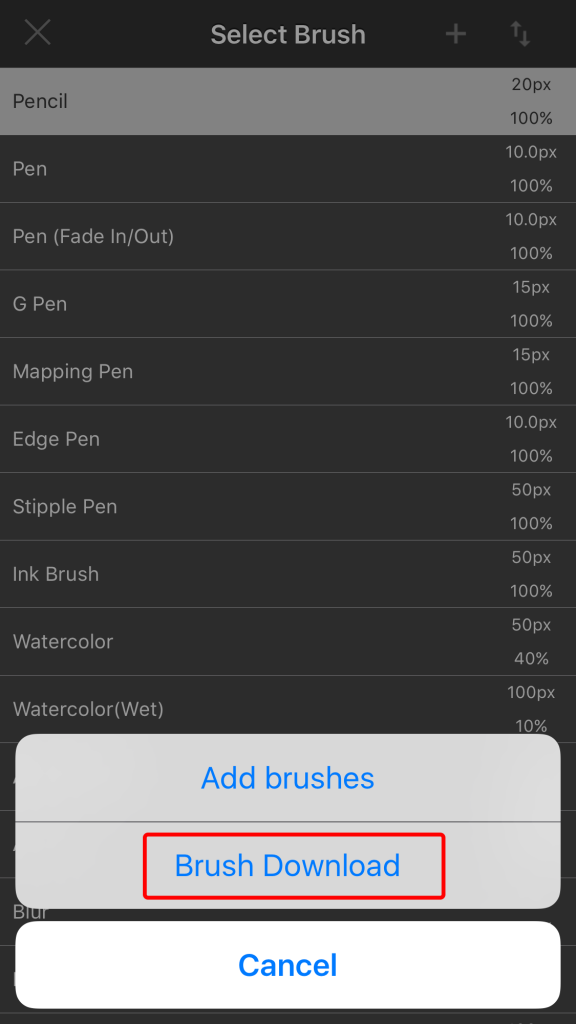 ※To download Cloud Brushes an internet connection is required.
\ We are accepting requests for articles on how to use /
Download now for free
Download MediBang Paint