2022.08.24
Let's draw cute mascot characters
When you are drawing an illustration like this,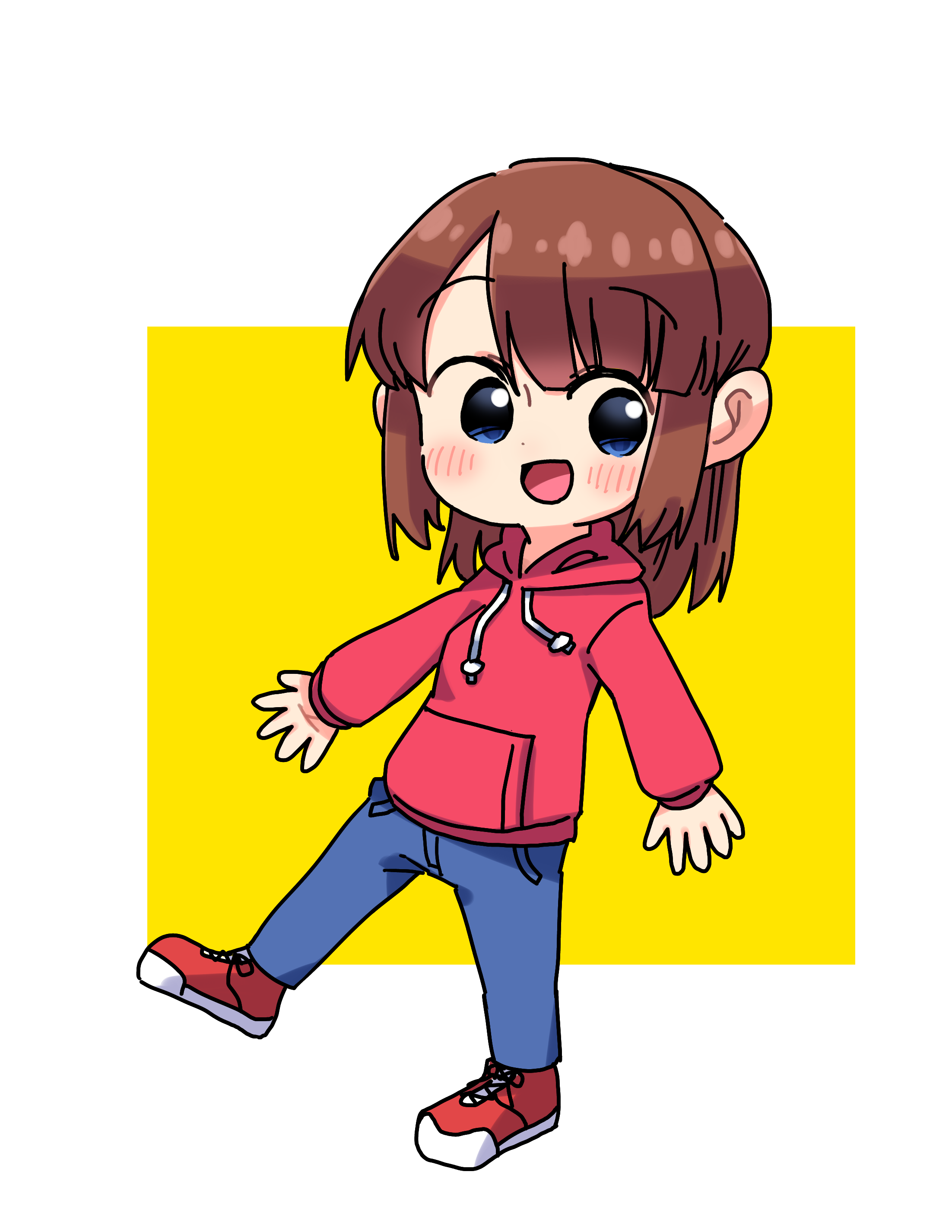 don't you ever feel like it's lacking something or has too much empty space?
At those times!


Draw a mascot character like this one…
and draw it into the empty parts of your illustration from earlier…!

See! Doesn't it look much better? 
In this tutorial, I will be introducing how to create cute mascot characters you can add to the empty spaces of your illustration!
Keep in mind to draw "easy to draw characters"
First, the most important thing about creating mascot characters is having it "easy to draw".
Characters that are a little too difficult to draw aren't suitable for mascots.
Take this one for example,

Let's name it "Mandala-kun".
If you combine this character with the illustration from earlier…

It's only a line drawing but you can already see it looks out of place.
Mandala-kun isn't the problem but I think mascots are simpler the better. Simple mascots won't hinder the design of the main character and you can draw them quickly.
I will now explain the steps to drawing such simple mascot characters!
I recommend creating a separate layer for the mascots if you will be adding them to your illustration since you can later adjust its positions easily.
Deciding on the motif
Motif here means "something that will be the base of your design".
It can be an animal, tool or object, anything is fine!
The motif should match the theme and style of your illustration.
For example, if you are drawing a candy land, your motif should be sweets but if you are drawing a sci fi world, your motif should be mechanics based.
Pay attention to using simple shapes for the composition
Once you have the motif, draw the rough draft.
As I've said earlier, since your mascot should be "easy to draw", you should pay attention to "composing the mascot with simple shapes".
By simple shapes, I mean circles, squares and triangles.
The tip to making a mascot character is composing the head and the body of the character by putting these shapes together like building blocks.
You can also use the star shape and the heart shape as well!
Use these shapes as the base and draw a rough design with the motif you've chosen.
(Circle for apples, Square for TVs etc.)
Draw as you imagine adding small shapes to one big shape.
If you find structuring them difficult, maybe it will be useful to observe an existing character and think about its composing shapes.
By the way,

it doesn't necessarily have to be human shaped.
Be creative with your imagination.
Once your rough draft is done, add more details and create the line drawing.

Here is my line drawing finalized!


Paint the colors in and now the mascot characters are complete!
Final note
How was this tutorial?
Once you can draw mascot characters easily, you can accentuate the illustration and maybe you can also use them for self-portrait!
Remember, the tip is to make it "easy to draw"!
I hope this helps with your future artworks.

Create and draw as many as you want!
(文・絵/つかさん)
Twitter:https://twitter.com/Tsukasan0823
\ We are accepting requests for articles on how to use /
Download now for free
Download MediBang Paint