2023.02.09
【Tsuka-san teaches!】My method of practicing drawing!
I want to be a better illustrator!!!
This is what we tend to think when we draw.
And we may also face the problem of a lack of knowledge about what to do in practice.
This time I will show you my method of practicing, which I do all the time.
Improve observation skills
First and foremost, the observing eye is essential for drawing pictures.
When you draw, for example, the placement of parts of the face or the shape of the hands, you are inevitably drawing based on the knowledge you have gained through observation.
Drawing practice is about observing and cultivating observation skills.
Look carefully for things you haven't paid much attention to before!
Draw with reference materials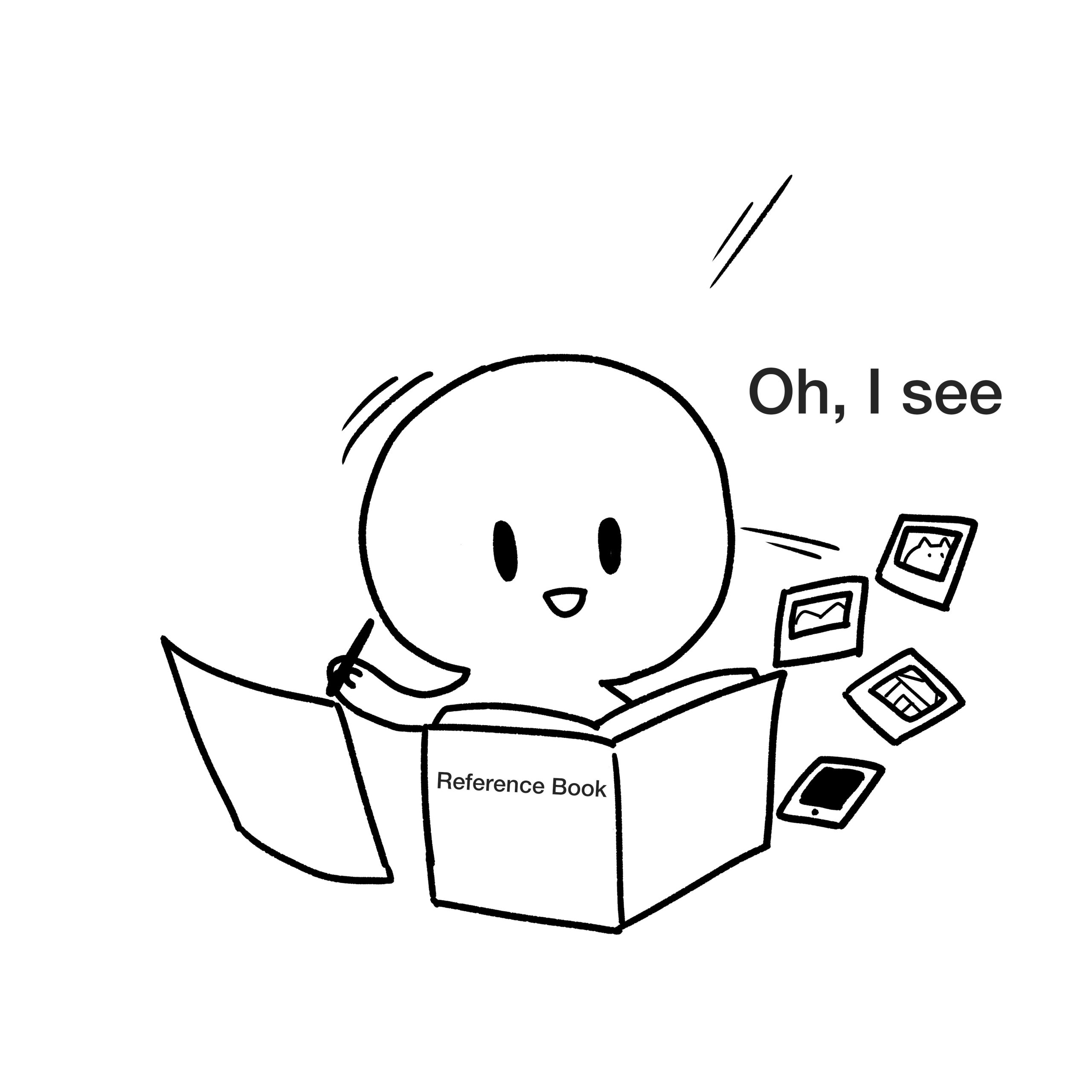 This is really crucial.
People tend to draw without reference to anything. So did I.
Sometimes it can work effectively, but in my case of practice it doesn't have a good effect most of the time.
Think about practicing dancing. Don't you think it's difficult to dance without an example to follow?
It's the same with drawing practice. Refer to many things!
Nowadays there are more reference books for illustration.
Not only books about the human body, but there are also books about animals or weapons. So don't hesitate to buy such books and start drawing.
It's true that these books come with big price tags, but they are well worth the price.
You need to observe the reference materials carefully, not just reproduce them!
You will find various useful discoveries, such as "It looks like this when seen from this perspective" or "Objects with this shape reflect light and cast shadows in this way".
Or you can go outdoors to collect references!
The outdoors is full of ideas.
Trying to take a well-composed photograph will also be a good training method for you.
You must be careful not to take pictures of people without their permission, or of things that are not allowed to be photographed.
Also stay away from dangerous places or places you are not allowed to go!
Imitate ideal drawings
Draw while looking at works that make you think "I want to draw pictures like that".
Observe the works carefully as you draw, thinking things like "I think this part was painted this way", "this part can be reproduced if I draw this way".
You can refer to making videos of the works you like, if they're available.
Watching making videos and learning what techniques or functions are used will be a fruitful experience for you, even if the taste is different from what you want to draw.
You may want to develop your own style or technique, but by referencing and imitating what exists, you will gradually be able to apply and create the characteristics for your work.
Draw more
The last and most important method is, of course, to draw more.
I know you have heard this advice from many people before.
But it is okay to draw at your own pace.
It's good to set goals such as "One day, one piece!", but if your focus has shifted to achieving the goal and your enthusiasm for drawing has diminished, it's absurd.
First, set yourself the goal of "Draw more and have fun doing it" and start drawing.
It is also a good idea to look back on your previous drawings from time to time.
In most cases, these are surprisingly different from how you draw now.
Having fun with the changes is important.
Now let's compare my past drawings with my present ones (it's so embarrassing though…).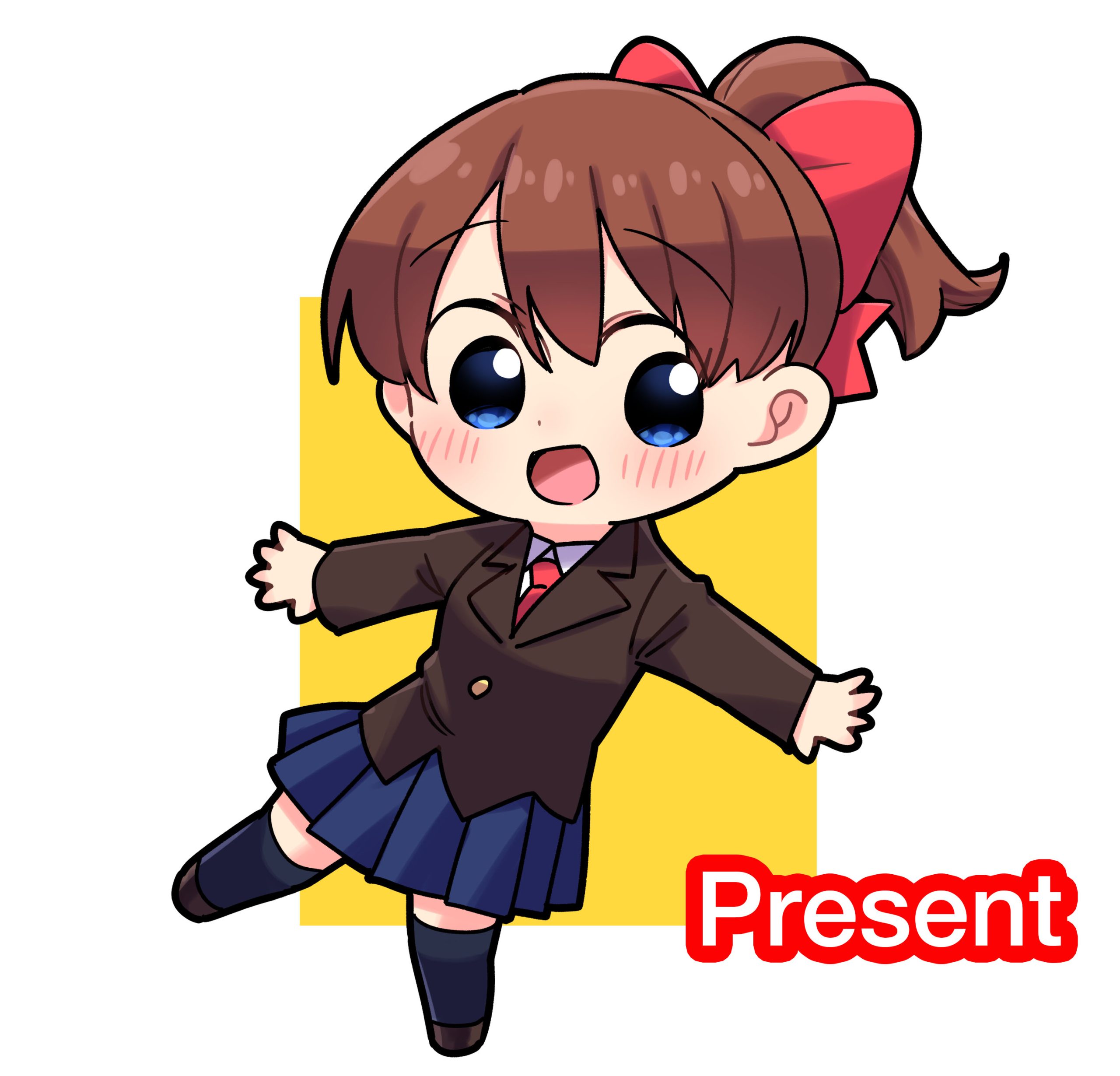 Do you think the drawing I make now is more attractive?
Looking back, I think the thing that has changed the most is my awareness of coloring taste and silhouette.
In terms of coloring, I have changed to use more contrast to make what I want the audience to see stand out more, and to take a leap of faith to use more highly saturated colors.
I used to draw pictures with less movement and silhouettes, but I have improved my awareness to focus on "the end of a wavy hair" or "wrinkles of clothes" to create the three-dimensionality or dynamism.
If you compare your work with your previous ones, you will realize that you have certainly improved little by little!
Conclusion
How do you like this article?
The one thing I want you to remember is "watch carefully and have fun drawing!".
I hope this will help your life as an illustrator.
(Text・Illustrations/つかさん)
Twitter:https://twitter.com/Tsukasan0823
\ We are accepting requests for articles on how to use /