2016.01.26
Android – Adding Text
In this guide we'll explain how to add text.
You can select the Text Tool by clicking on the 'Aa' icon above the canvas.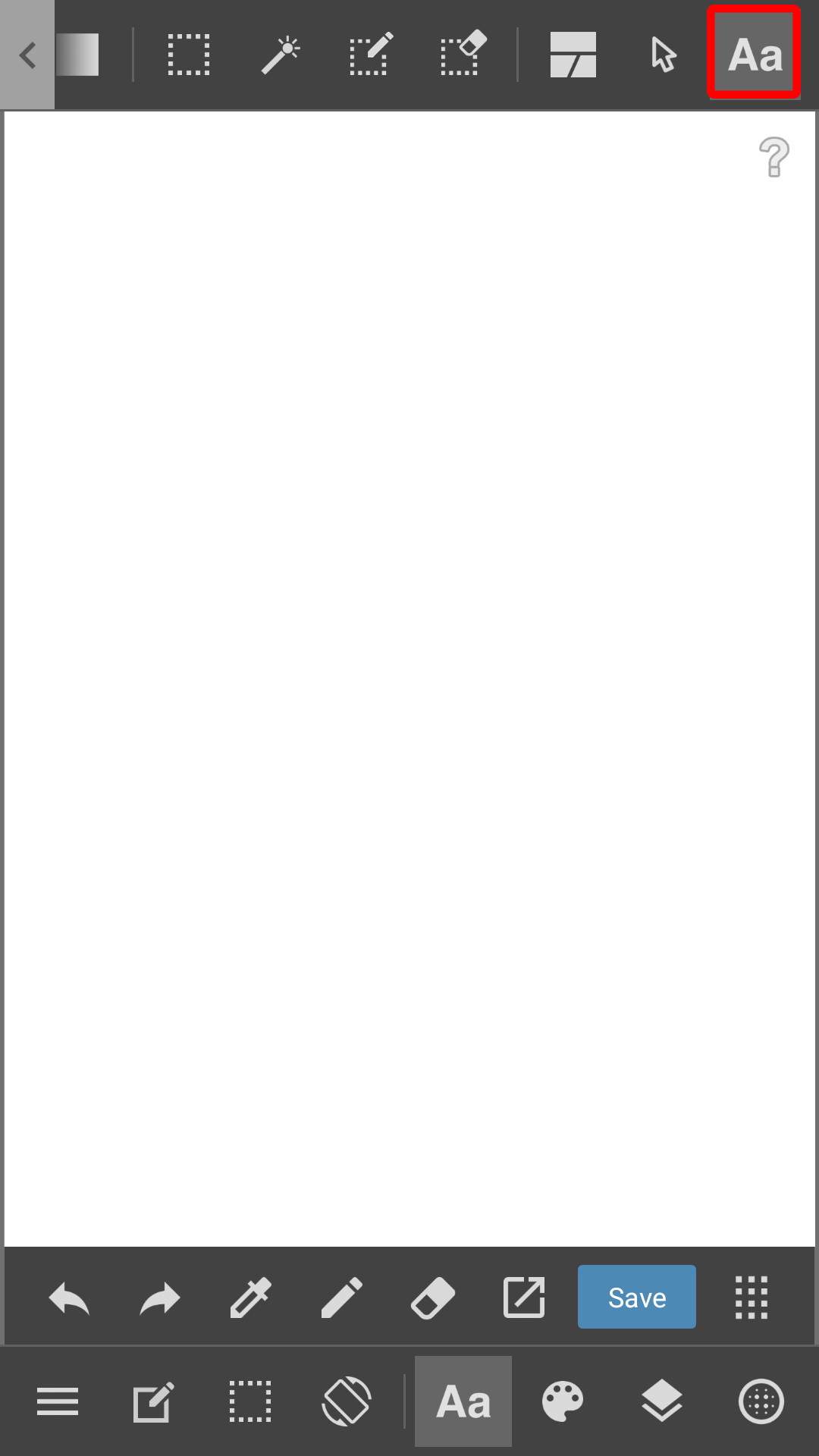 Next click on the area of the canvas that you would like to add text to. This will bring up the Text Menu. After entering text you can choose the text size, font and other settings. Finally click 'Set' to finish the process.
Editing Text
Select the layer that contains the text that you would like to edit. Clicking the cog
shaped icon on the layer will reopen the Text Menu.
Text can be moved by selected the Text Tool and dragging the text to the desired
location.
Writing Vertically
Clicking on the vertical icon in the Text Menu will place your text vertically.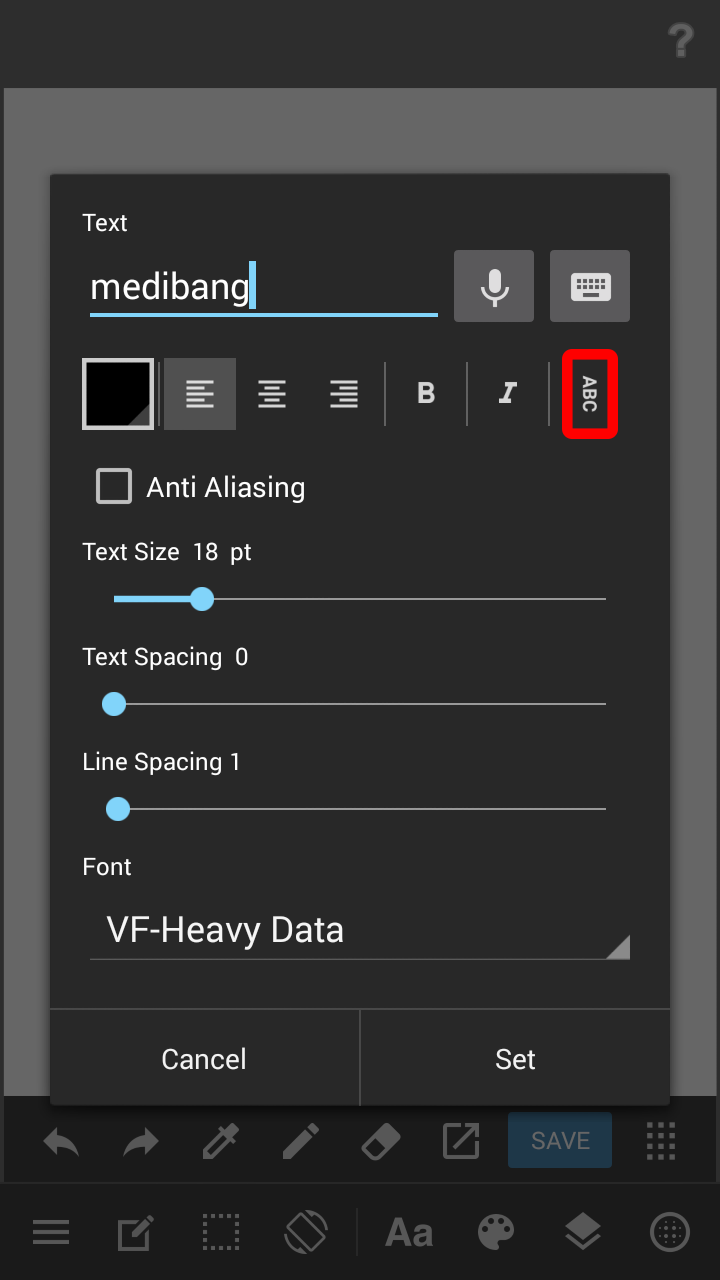 \ We are accepting requests for articles on how to use /
Download now for free
Download MediBang Paint