2023.01.12
Useful ideas for your Halloween illustrations!
October is the month of Halloween!
For those of you with the "I want to make Halloween illustrations, but I don't know what to draw" problem, I've collected some useful ideas for Halloween illustrations!
What kind of an event is Halloween?
Halloween is originally a Celtic festival to celebrate the autumn harvest and to exorcise evil spirits before the New Year (31 October is the last day of the year in the Celtic calendar).
The reason they dress up as ghosts or witches is so that they cannot be taken away by evil spirits by disguising themselves as their allies or scaring them away.
This culture was adopted by the Christian regions and gradually turned into a pre-Christmas event, when children dressed in costumes go around the neighborhoods to collect sweets.
Popular themes for Halloween illustrations?
Of course, Halloween wouldn't be Halloween without pumpkins!
The jack-o'-lantern, a pumpkin carved with eyes, a nose and a mouth, gives the illustrations a more Halloween feel! (People use it as a lantern with a candle inside.)
As this is a ghost or monster costume event, you can draw a ghost, skull, werewolf, vampire, mummy, Frankenstein, zombie or witch. Drawing characters in these costumes is also encouraged.
As items to add to the eerie atmosphere, it would be a good idea to draw a bat, a spider web, a black cat or a tombstone!
This is a sweets event, so you can draw smaller sweets such as candies and chocolates!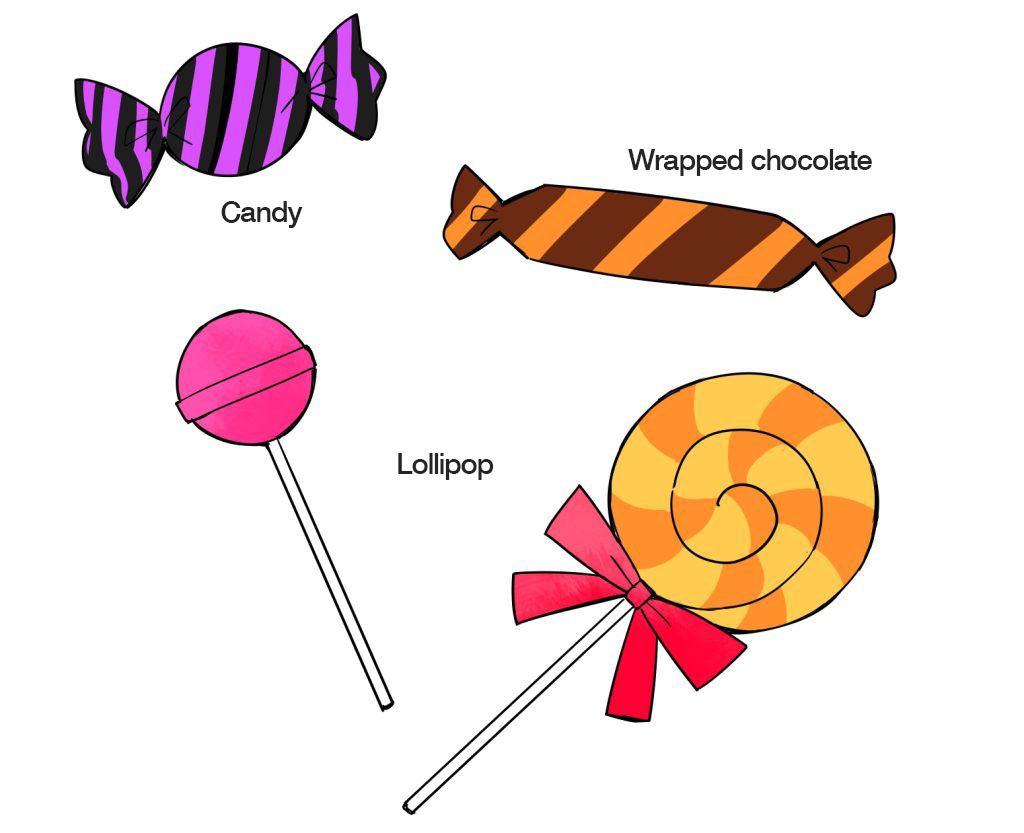 For the character's posture, it would be good to adapt the one taking poses of the ghosts they're dressed in or the one holding a bucket of sweets or eating them.
If you're not good at creating your own poses, the free Trace Materials are available and highly recommended!
▼Trace materials for Halloween
See more of the trace materials from here!
Popular colors for Halloween illustrations?
The colors that can create the atmosphere of Halloween are these three: orange, purple and black!
It is a nice idea to use orange or purple as the main colors, and red, pink or yellow as supporting colors that are compatible with the main colors.
And because Halloween is such a fun and lively event, you can use bright colors that are highly saturated to create a pop of color and a fun atmosphere!
For your information, the colors below have been used in this illustration.
Supplement: Useful for Halloween illustrations! MediBang Paint cloud brushes
For Free
Fee required (purchase of each brush or subscription to "MediBang Premium" to have them available)
How do you like this article?
I hope it helps you with your creation!
▼Read also:
Let's draw a pop-up Halloween illustration [Part 1]
Let's draw a pop-up Halloween illustration [Part 2]
How to draw deformed style candies
\ We are accepting requests for articles on how to use /