2020.07.15
[Point] How to stand in a cartoon style character [ku no ji]
In this article, I'm going to show you how to make a character stand up, which is often seen when drawing cartoon characters. I'm going to introduce you to the "U-shaped type"!
Just be aware of the way you stand, and you'll get closer to a cartoon style illustration. If you're interested in doing this, I'd love to hear from you!
Take per
It's easier to draw a line drawing if you start with a rough shape in a light color, such as light blue.
By creating a curve from the head to the toes in the shape of a "kunoji" , you can make the figure move.
When taking a rough sketch, pay little attention to the details of the arms and legs or the decorations on the clothing and other parts of the head, body, legs and feet. The main thing to draw is the position and size of the
The key is to get the head and legs out and the back rounded to create a curve.
Translated with www.DeepL.com/Translator (free version)
Draw a line drawing
When you get a hit, draw a line drawing on it.
Let's draw a line drawing based on the preliminary sketch as you add hair and clothes.
If it's difficult to draw a detailed part of the picture, you can use the following technique →If you put a cushion in between the line drawings, it will go smoothly.
Being Aware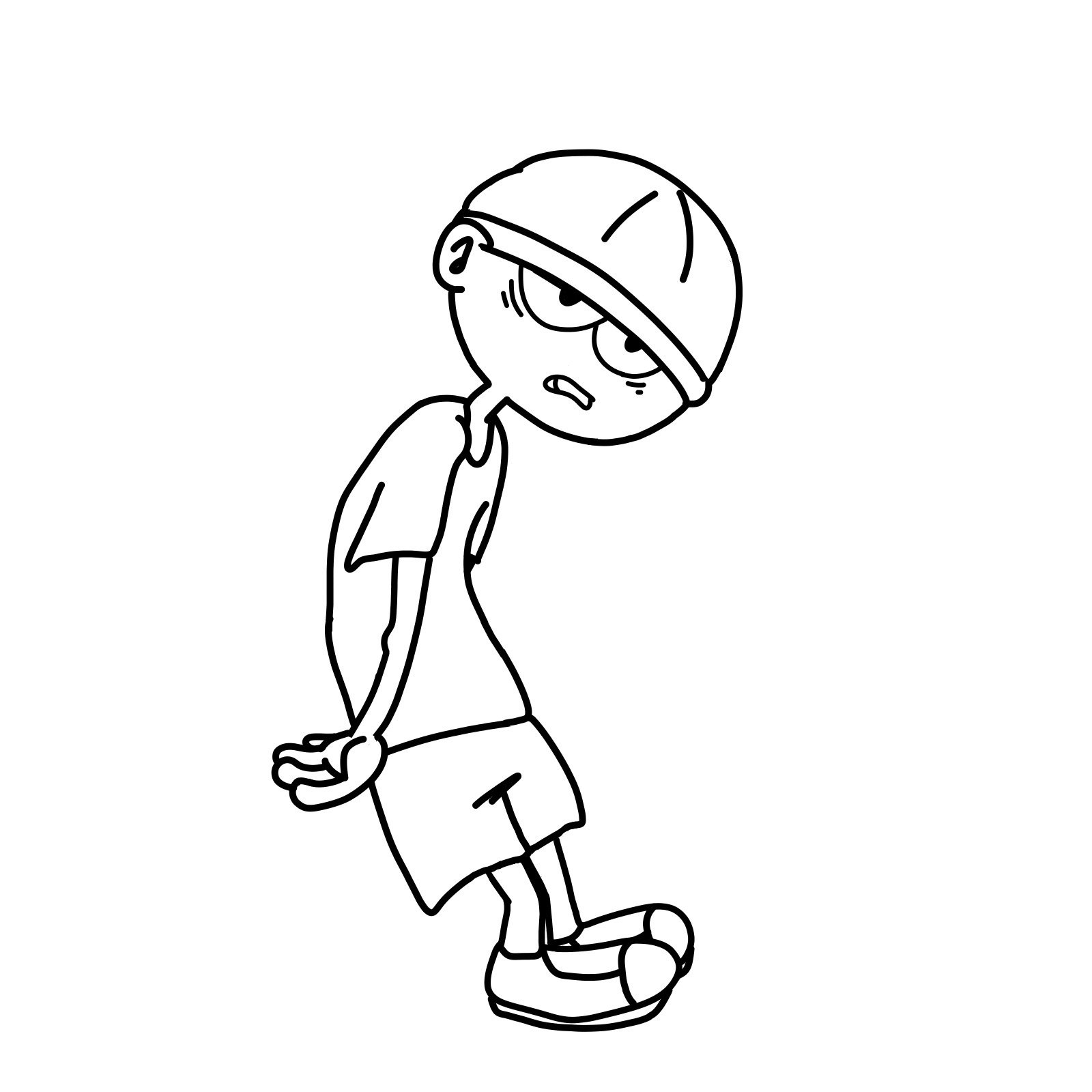 The key to standing in the "ku no ku" shape is
A curve like a "ku" shape
Large head.
Body build, thin limbs.
hunched over
Be aware of!
A character drawn standing in the "ku" shape can look sluggish or timid.
You could also use it to portray other characters who are thin or depressed!
Summary
This time I showed you how to draw a character standing in a "kuunoki" shape!
In cartoon style illustrations, there's often more movement in the body than standing upright, so I'm sure this point will get you closer to the cartoon style!
I hope you enjoy the cartoonish illustrations in this article!
\ We are accepting requests for articles on how to use /
Download now for free
Download MediBang Paint